Omf Developer Tools
EdlMaxPro Developer
EdlMax contains a special Developer Mode which provides a developer's view of Omf contents. Similar to EdlMax's normal Tree View, Developer Tree View displays greatly expanded tree data, with the complete Omf object tree, native Omf object names, properties and values. EdlMaxPro's Edl and Ale capabilities provide additional views of the Omf data..
Used in conjunction with, and as compliment to, MaxOmfDump and MaxOmfDump, EdlMax Developer provides additional methods to evaluate Omf data and more options in Omf debugging.
EdlMax Developer screen: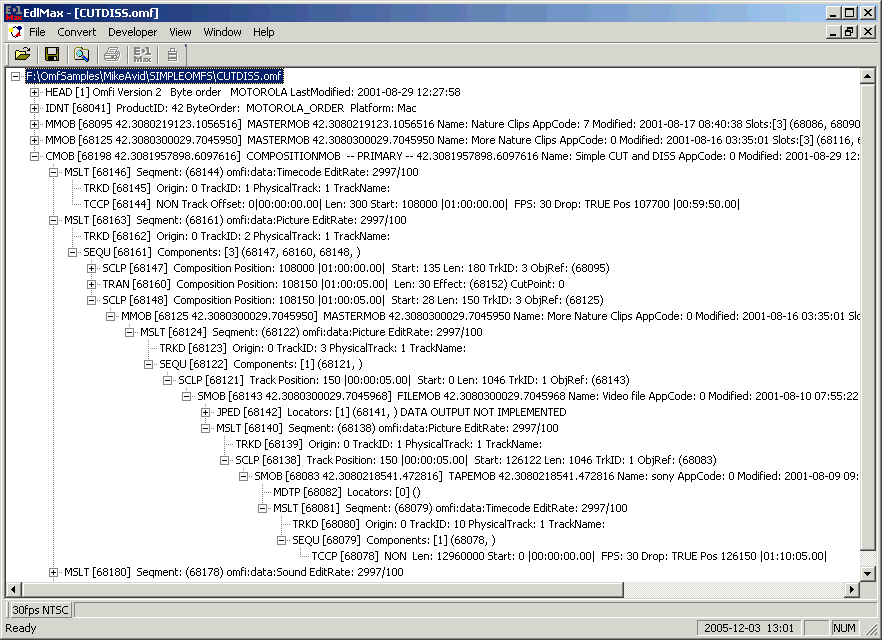 Omf Developer Tools are available with MaxOmfSdk.